Susanne Smith Meyer
Landscape Architect, Principal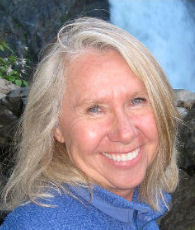 Susanne has a BFA/BLA from the Rhode Island School of Design and is a Landscape Architect in private practice currently licensed in New Hampshire, Vermont, Maine, Rhode Island and Massachusetts. She has been working with hospitals, schools and municipalities creating landscapes for learning, play and healing. She is also the Department Head of the Landscape and Environmental Design program at NHTI, Concord's Community College and has been an adjunct professor there for 20 years. In addition to her experience and knowledge of sustainable landscape principles, design and practices, she attended the National Playground Safety Institute and became a Certified Playground Safety Inspector. As a volunteer in the community, Susanne was a coordinator of a community built playground and is actively involved in city design and review boards. Susanne has completed her goal of hiking New Hampshire's 4,000 footers!
Mindy Beltramo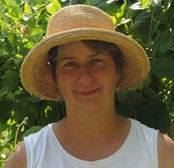 Mindy has been involved in education since 1987. She holds certification as both a classroom educator and librarian. In 2008 she embarked on a journey that would change her life as she co-coordinated the complete redesign of her schoolyard and helping children "grow inside...out". Awarded NH Environmental Educator in 2009, she has coauthored an integrated and experiential developmentally appropriate science curriculum that helps students discover, investigate, and grow using the out of doors as a classroom. Mindy will complete her M.Ed. at Antioch University New England in 2015. When not working and studying, Mindy lives a "hands on", outdoor life growing her own food on her farm of fiber animals and growing edible flowers for a Boston restaurant.